If you're looking for a city jam-packed with history, amenities, and opportunity, you won't have to look much further than Philadelphia. The City of Brotherly Love never disappoints, and you can guarantee that whether you're in West Philadelphia, Center City, or South Philadelphia, you'll experience some aspect of what makes this city so great.
But what exactly can you expect when exploring the heart of Philadelphia? You want to consider a few things when identifying which neighborhood you want to explore, including attractions, convenience, and safety. This ultimate guide to neighborhoods in the heart of Philadelphia will give you all the information you need while still leaving you room to enjoy all there is to offer.
Rittenhouse Square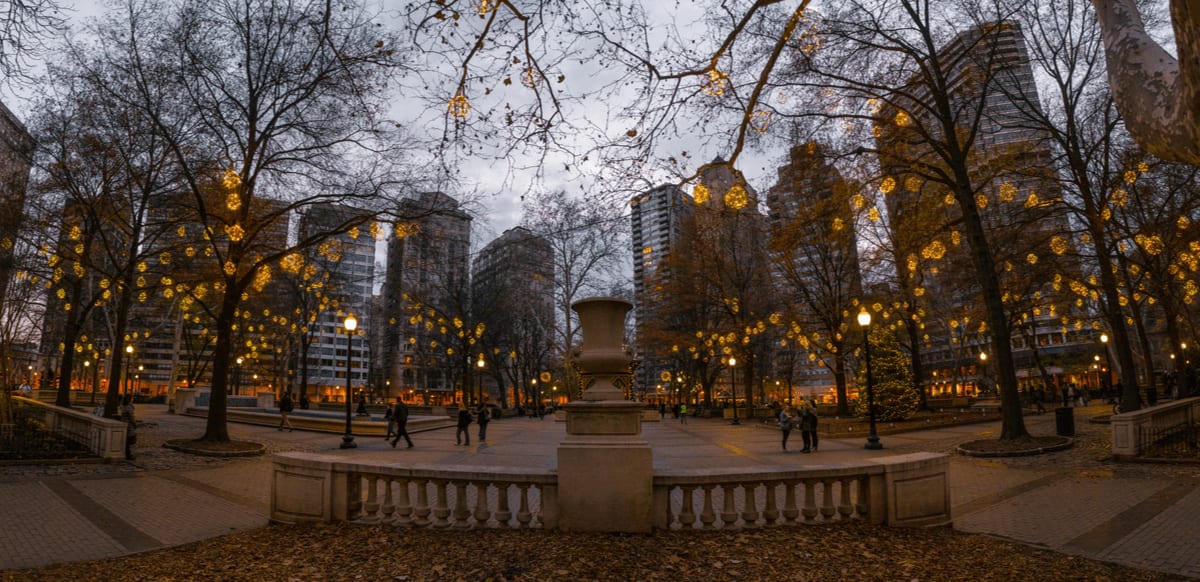 Rittenhouse Square is one of the most well-known Philadelphia neighborhoods and is filled with luxury high rises and upscale apartments that give the city a fashionable look. Rittenhouse Square has plenty of things to do, and founder William Penn would smile at the neighborhood's beauty today.
Accessibility
Rittenhouse Square is truly meant to be the city's gem, as visitors can easily travel into and out of the neighborhood. Amtrak's 30th Street Station is nearby, in addition to Suburban Station, and a whole host of transportation services are available once exiting. Attractions are a walking distance away, so you won't fear going too far to find a ride back home.
Attractions
Attractions make Philadelphia what it is, and Rittenhouse Square surely will have your wallet barking a bit. The Rittenhouse Row shopping area is a great way to spend some hard-earned money, and you'll find a ton of restaurants like Vernick Food & Drink and Hip City Veg and bars like Village Whiskey and Tria Taproom. You can also visit Rittenhouse Park or Filter Square Park if you're looking for a place to relax and engage with the community.
Society Hill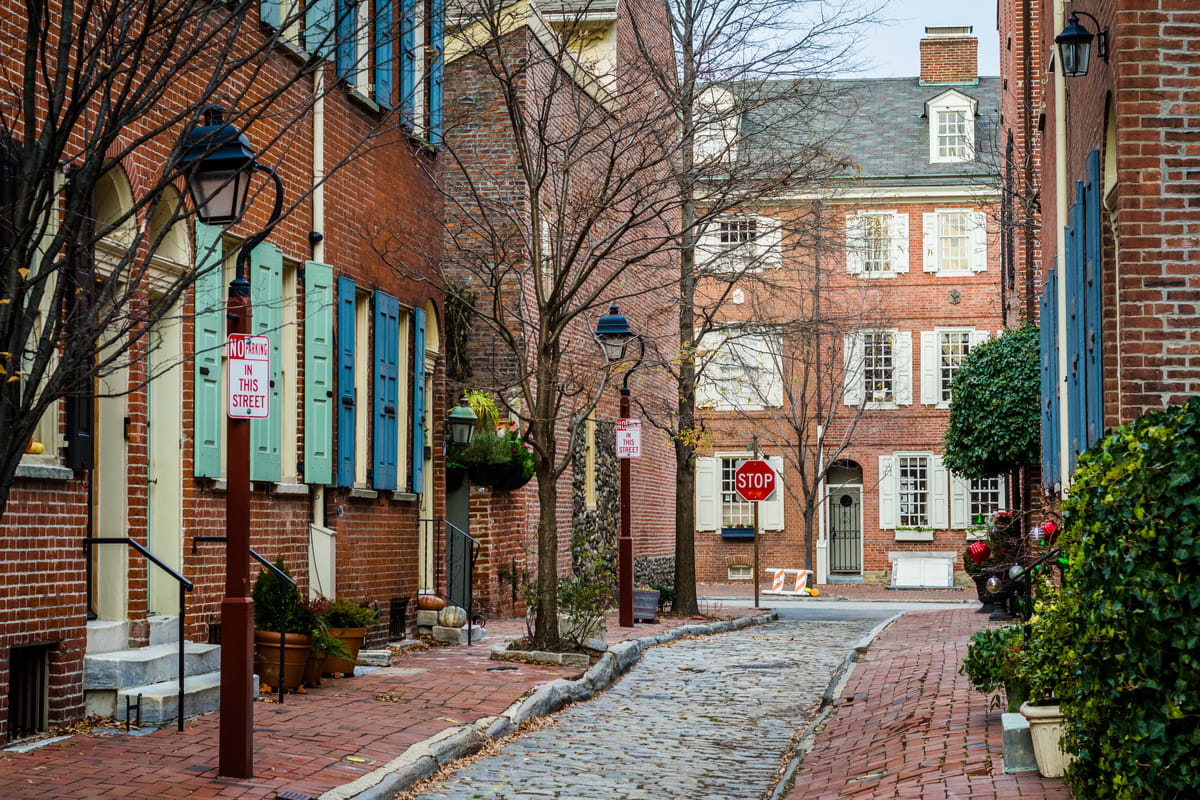 Society Hill is located on the border of the Delaware River and between South Street and Walnut Street. It is one of the most popular areas of Philadelphia, with beautiful historic homes that are well sought after. Society Hill is mostly a relaxing residential environment, great for those who want to live in peace and harmony and enjoy some good food and a few historical attractions.
As part of Historic Philadelphia, Society Hill has a rich history as a home of the city's first mayor, Samuel Powell, and former first lady Dolley Todd Madison. While the neighborhood suffered in the 1800s and 1900s, it was revived into the historical beauty it is today.
Accessibility
Society Hill is a walker's paradise, with plenty of accommodations nearby for all your needs. Young professionals typically flock to this area to enjoy proximity to work during the day and the intriguing nightlife adventures at night.
Attractions
Washington Square remains one of the more intriguing attractions, and you'll never not enjoy the cobblestone streets and the proximity to landmarks like Independence Hall and the Liberty Bell. In addition, you can visit the oldest farmer's market in Philadelphia, the Headhouse Farmers Market.
Graduate Hospital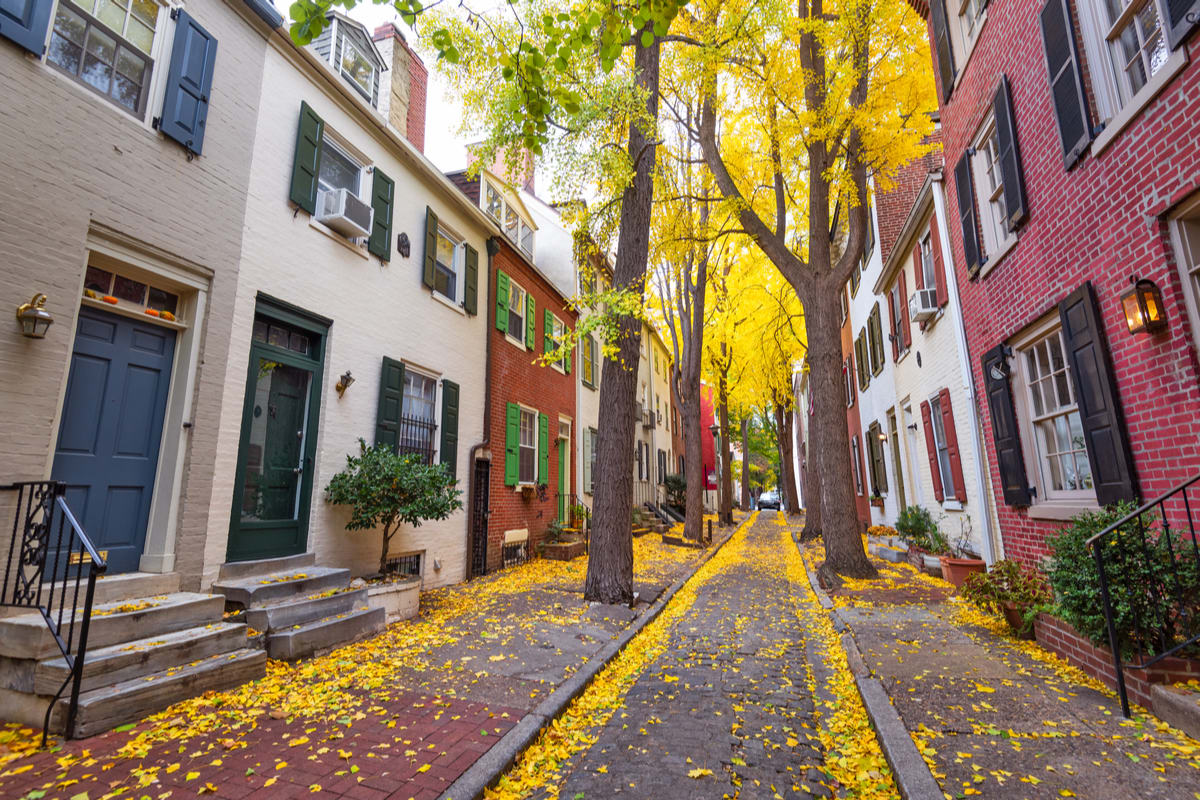 Although the hospital that gave this neighborhood its name is no longer in operation, Graduate Hospital is still going strong as a beautiful and energetic environment. It is a very safe suburb, and its restaurants, entertainment, and ever-growing entrepreneurial spirit is a draw for even the most reserved individuals.
After the Civil War, Graduate Hospital was originally a predominantly Irish-American neighborhood but slowly transitioned into an African-American community until the 1960s. When planned renovations went awry, the area emptied until the 1990s, when Philadelphia revitalized its homes and businesses, creating a boom into the bustling and family-friendly neighborhood we see today.
Accessibility
While parking can be a challenge, you have a few options to get into different neighborhood areas. SEPTA Route 40 travels through South Street, and the Lombard bus stop is a good landing spot to access all the area has to offer.
Attractions
Graduate Hospital is for you if you're looking for an all-around neighborhood. South Street has been a boon for out of towners, and shop owners have been expanding and growing their restaurants, coffee shops, and bars. Check out Igloo for frozen desserts, and Grace Tavern is a great pub to grab a few drinks. There are also major events like the Odunde Festival and Bloktoberfest thrown on South Street.
University City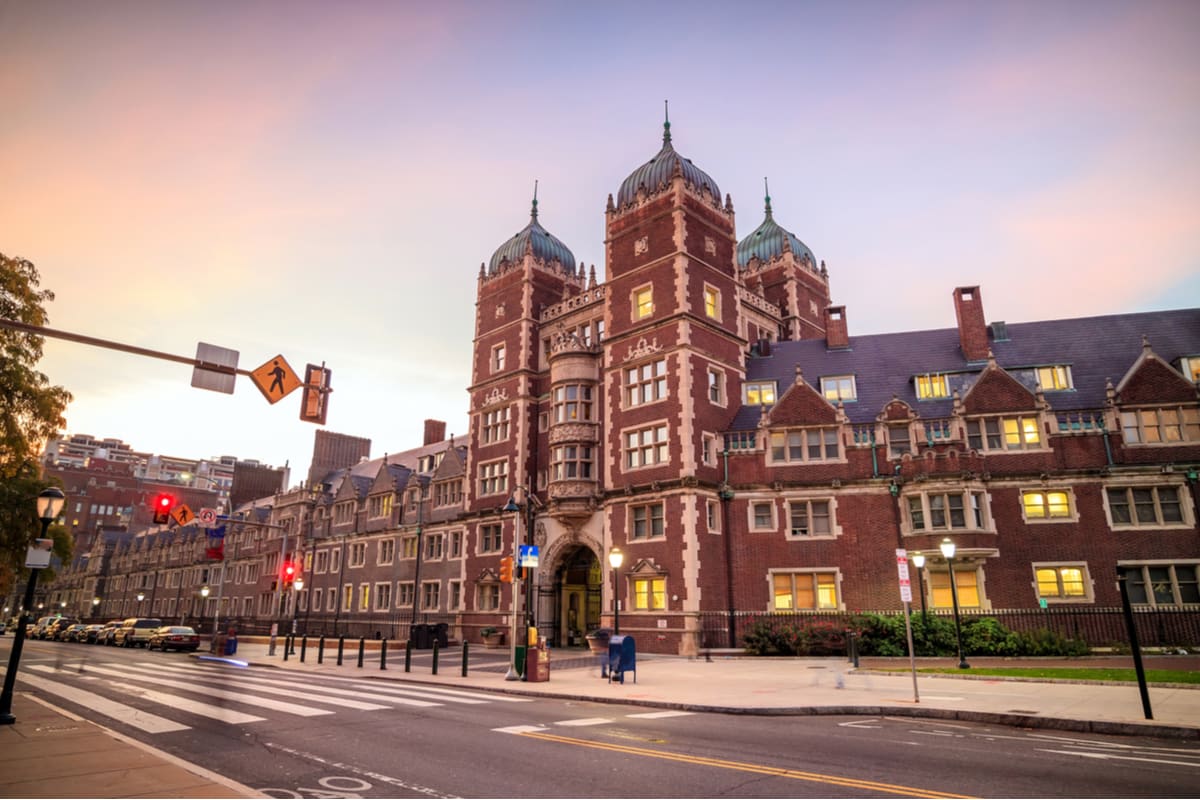 You can take a guess what you'll find in University City. As the home to the two most influential colleges in the region — The University of Pennsylvania and Drexel University — University City is bustling with the energy of the younger generation and the promises of hopes and dreams. University City is filled with different people representing different cultures and environments that give you a sense of warmth and togetherness. The best part? You don't even have to bring a backpack or pens and pencils to enjoy the charm of the neighborhood.
Accessibility
As a college-based environment, you can guarantee that you'll find many transportation options available. Cross the South Street bridge, and you'll find yourself immersed in the neighborhood's vibe, and the Market-Frankford Line of the SEPTA will take you to the most important areas of University City.
Attractions
The University of Pennsylvania campus offers beautiful views and landmarks that you can easily stroll through with friends and family. Check out the hidden picnic in the sky at Cira Green and visit Sunset Social, the restaurant on top. Watch the football team practice at Penn Quakers and view the beauty that is the old Franklin Field. Drexel University is home to Drexel Park and a host of restaurants and stores you can explore.
Old City
Old City is likely what you know Philadelphia for, and as soon as you take a step, you'll be fascinated by the history and culture. As the neighborhood where our founding fathers declared liberty, you won't ever be let down by the city's versatility.
While you'll find all of the historical artifacts and landmarks your mind could comprehend, you are also guaranteed gorgeous views, amazing food, and nightlife that compares to some of the best cities.
Accessibility
With bus stops on 2nd and 5th Street and the seasonal convenience of the PHLASH bus route, you'll have access to everything you want to visit in Old City. But don't expect to need it much, as it is one of the most walkable areas with a ton of history to view. You'll enjoy immersing in an environment with so much tradition.
Attractions
There are plenty of available attractions, from Independence Hall to The Liberty Bell Center, the National Constitution Center, and the Independence Visitor Center. Penn's Landing provides a beautiful view of the Ben Franklin Bridge, and the Independence Seaport Museum and the National Museum of American Jewish History are great locations to add a bit more of a historical flair to your city adventure.
Explore Philadelphia Neighborhoods With an Experienced Luxury Realtor
Have any of these areas caught your attention? If so, a luxury realtor can provide you with the right property in whichever Philadelphia neighborhood you desire. Kristen Foote & Co. has the professional experience to land you the property in the area that suits you best. Explore our exclusive listings in Philadelphia or view some of our property videos to get an idea of what will suit you!